Architecting a Citrix Virtualization Solution (CVA-500-2)
This course is intended for IT professionals, such as Server, Network and Systems Engineers. Systems Integrators, Systems Administrators and Application Engineers
Virtual Instructor-Led

Learning Style

Beginner

Difficulty

5 Days

Course Duration
{{startDate}}
Purchase Options
Type
Price
Discounts
Qty
Individual Course

/ Each

N/A
This course is intended for IT professionals, such as Server, Network and Systems Engineers. Systems Integrators, Systems Administrators and Application Engineers
This course teaches Citrix architects how to analyze and design a comprehensive Citrix virtualization solution. Based on the Citrix Consulting Services Methodology, the course will provide students with the key considerations for managing the project, assessing environment readiness and risks and designing the appropriate solution according to Citrix best practices. Students will gain real-world insight from the field and practice assessment and design exercises based on challenging, enterprise-level scenarios.
Audience
This course is intended for IT professionals, such as Server, Network and Systems Engineers. Systems Integrators, Systems Administrators and Application Engineers are also appropriate candidates for this course.
Prerequisites
The following preparatory recommendations describe the experience and knowledge students should possess to ensure successful completion of this course.
Experience with or understanding of the following Citrix products:
Citrix XenAppTM 4.5 or higher

Citrix XenServerTM 5.0 or higher

Citrix Provisioning ServicesTM 5.0 or higher

Citrix XenDesktop 3.0 or higher

Citrix Access Gateway Enterprise Edition 9.0 or higher

Citrix Branch Repeater 5.0 or higher

Citrix EdgeSight for Endpoints 5.0

Citrix EdgeSight for XenApp 5.0
Experience using the following Windows Server and Microsoft technologies:
Active Directory

Terminal Services

DHCP

DNS

Group Policy Objects

SQL Server

Performance monitoring tools

Troubleshooting tools
Experience with, or strong understanding of, the following:
Server virtualization, including hypervisor configuration and virtual machine management tools

Server hardware, including NIC configuration, power, cooling and rack enclosure configurations

Virtual networking, including VLANs and addressing

Enterprise-level storage technologies

Citrix XenApp application virtualization

Citrix XenDesktop, including Provisioning Services

SSL VPN functionality
Completion of the following courses or demonstrate equivalent knowledge:
CXA-201-1 - Implementing Citrix XenApp 5.0 for Windows Server 2008

CXS-200-1 - Implementing Citrix XenServer Enterprise Edition 5.0

CXD-200-1 - Implementing Citrix XenDesktop 3

CXA-300-1 - Advanced Administration for Citrix XenApp 5.0 for Windows Server 2008

CVE-400-1 ? Engineering a Citrix Virtualization Solution
Key Skills
Upon completion of this course, learners are able to:
Describe the phases of the Citrix Consulting Methodology and distinguish between Assessment and Design projects.

Determine the type of information to be collected about the existing desktop infrastructure and supporting processes.

Describe how applications can be delivered within a Citrix virtualization infrastructure.

Identify the server performance metrics that determine whether a server is a good virtualization candidate.

Identify areas of the network architecture that should be included in an infrastructure assessment.

Identify which factors to check when assessing security and the user authentication process.

Gather data about testing, control and support processes, as well as user issues, backup and recovery plans in an environment.

Define the purpose of the conceptual architecture diagram, documentation and validation process.

Evaluate and recommend delivery methods for application types.

Recognize tuning and optimizations that can improve the performance of the operating system and server.

Describe the design considerations for the Desktop Delivery Controller and Citrix XenDesktop farms.

Identify options for providing Provisioning Services bootstrap redundancy and available network optimizations for Provisioning Services.

Determine the optimal shared storage design to provide high availability for vDisks and the optimal vDisk type to implement in an environment.

Determine the appropriate network design for a XenServer implementation in an environment.

Determine how to configure an Access Gateway implementation for an environment.

Describe general ICA protocol optimization techniques.

Evaluate design considerations for integrating Branch Repeater into an Access Gateway design.

Recognize how risk can impact a virtualization solution.
More Information

| | |
| --- | --- |
| Brand | Citrix |
| Lab Access | No |
| Learning Style | Virtual Instructor-Led |
| Difficulty | Beginner |
| Course Duration | 5 Days |
| Language | English |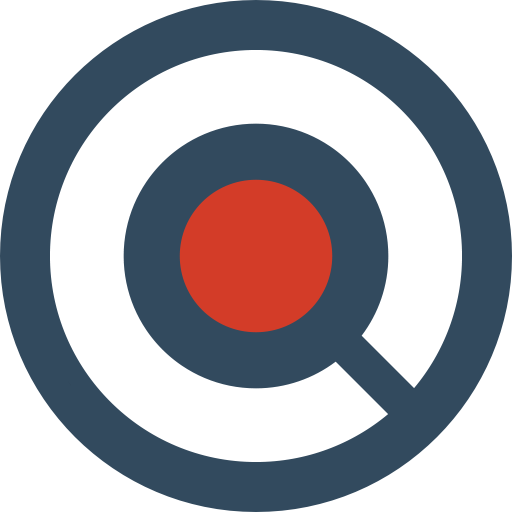 Turn Training Into A Personalized Learning Experience
Project Problem Solving through ExpertConnect & Peer-To-Peer Learning
Career Paths - Find The Quickest Path To What You Need To Learn
One Subscription, All Access - Take Multiple Courses & Become An Expert
Manage Your Organization Through Learner & Manager Analytics
Virtual Instructor-Led Training Supplemented With Self-Paced Learning
Integrate With Your LMS Through API's
Sales (866) 991-3924
Mon-Fri. 8am-6pm CST

Chat Live With Us
Mon-Fri. 8am-6pm CST
Ask A Learning Concierge