QuickStart's Mission
QuickStart's mission is to create world-class technologists by personalizing
training to address the massive skills gap in the IT industry.
How We Achieve It
9234+
Technologists
For Life
With hundreds signing up monthly in our platform
346
University
Bootcamp Alumni
Driving their careers to the next level
1342
Certifications
& Learning Paths
Developed by credentialed world class instructors
How We Achieve Our Mission
---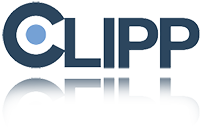 With over 35 years of IT training experience and 20 years of research, we developed an AI-enabled cloud-based platform – CLIPP.
The Cognitive Learning & IT Project Performance (CLIPP) platform enhances the course process for students by personalizing the learning plan and goals. This valuable tool keeps students organized by allowing them to track their certifications, run analytics to rank their competencies against personal goals, generate "bite-sized" learning based on user search, and users can even schedule coaching sessions with course instructors.
Our Products and Technology Partners
---
QuickStart provides 50+ virtual IT certificate courses and training programs to help students achieve career growth and workforce readiness.
Our expanding catalog of courses covers hundreds of technologies, like AWS, Microsoft Azure, Google, CompTIA, and more. We work with industry experts, hiring managers, and IT professionals to curate the most up-to-date curriculum.
University Partners
---
We partner with elite University brands that students may choose to complete an IT bootcamp with. To continue higher education, we have bootcamps in the following areas: Cybersecurity, Web Development, Cloud Engineering, Data Science and AI/ML.
Become an University Partner
How We Care for Our Students
---
Our training process carefully guides students through our courses to completion.
Our instructors serve as mentors and are readily available to assist with any questions or extra help that students may need.
At course completion, we have a team of advisors who assist students with job placement. These services include resume review and correction, and mock interviews to prepare for the job search process. Some of our students staying with their current employing companies have used their QuickStart education to gain promotions to advance their careers.
Where Our Students Work:
Accenture
Apple
Facebook
Astra Zenecca

AT&T
Google
HP
IBM
Nvidia
See Our Apprenticeship Program
The QuickStart Team
---
12+
Best-In-Class
Instructors
4
Countries We
Span Across
We have one of the strongest teams in the industry, building it by focusing on different departments in a sequence.
1. Technology
The technology team made the dream of CLIPP possible and enabled us to bring AI into the conventional e-learning mix. The team is working on exciting new features for the platform and is a living, breathing example of a high-performance, highly skilled, goal-oriented technology team.
2. Product
Our product team has played a key role in forming partnerships with major technology leaders such as Microsoft, ITIL, CompTIA, Oracle, Cisco, and NetApp. They workday in and day out to grow our catalog, make sure we have the best and latest training available, and provide our subscribers with the best value for money.
3. Finance
Our finance team has helped guide us through major acquisitions and has developed processes and financial models that help us provide hundreds of thousands of dollars' worth of training for a fraction of the cost.
4. Operations & Support
Our operations and customer support team work closely with multiple departments and with our customers to ensure a seamless experience for people who register for instructor-led courses in our virtual classrooms.
5. Instructors
The instructors in our team are highly qualified and certified experts in their respective domains. They make a difference in the lives of their students every day and have trained thousands of students in several technologies.
6. Marketing
Our marketing team keeps partners and students updated about the latest developments with the company. They work closely with the sales team to ensure branding is consistent, grow our market share and explore new territories.
7. Sales
Our sales team builds relationships with SMEs and Fortune 500 companies alike to help us transform technology teams all over the country. We have a dynamic team spread across multiple U.S. states, forming partnerships with large and small organizations operating in the public and private sectors.