VPAT 2nd Level Heading
VPAT 3rd Level Heading
Cognitive
Learning

Platform

With over 35 years of IT training experience and 20 years of research, we developed an AI-enabled cloud-based platform – CLIPP.

The Cognitive Learning & IT Project Performance (CLIPP) platform enhances the course process for students by personalizing their learning plans to meet their goals. This tool allows students to run analytics to rank their competencies against personal goals, generate "bite-sized" learning based on user research, schedule coaching sessions, and more.
Virtual Instructor-Led Courses
Student and Alumni Support
Our training process carefully guides students through our courses to completion.
Our instructors and mentors are readily available to assist with any questions or support that students may need.
At course completion, our career counselors assist students with job placement.
Technology Partners and
Products
QuickStart delivers high-quality IT training through partnerships with top industry organizations. By collaborating with our technology partners, we can design IT training built around the leading-edge tools online learners need to succeed in the field.

University Partners
We partner with elite institutions to offer an array of IT bootcamps. To promote lifelong learning alongside our higher education partners, we offer bootcamps in the following areas: AI/ML, Cybersecurity, Cloud Engineering, Data Science & Analytics, Software Engineering, and Web Development.
The
QuickStart

Team

Our team is focused on promoting accessible and affordable IT education.
Best-In-Class Instructors
VPAT 3rd Level Heading
VPAT 4th Level Heading
Bryan Kenna
Chief Executive Officer (CEO)
Faisal Khwaja
Chief Technology Officer (CTO)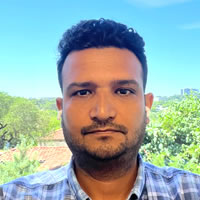 Mateen Khalid
Director of Finance and Operations
Adrienne Loung
Vice President of Marketing
Aubrey Brownlee
Director of Admissions
Ali Syed
Director of Strategic Projects
Ivor Bokun
Director of Product
Patrick Adcock
Director of Military Programs
Sana Sardar
Senior Manager, People & Culture
Ben Lawrence
Senior Director of B2B Sales
Nash Qureshi
Senior Manager of Training Delivery & Operations