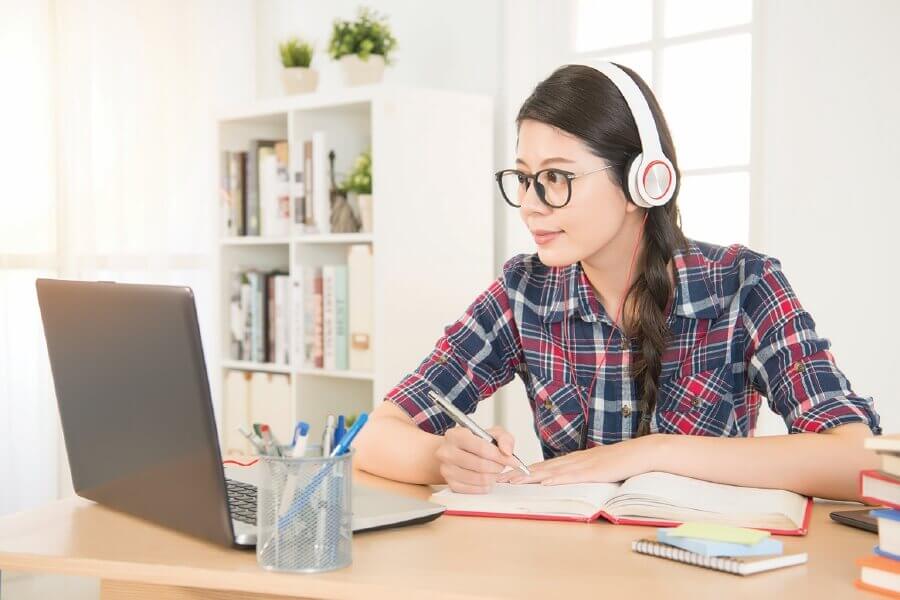 Readiness for Continuity in Online Learning
Digital transformation has been taking place in every field from entertainment to industry. Everyone is better connected to each other through technological processes. Amidst the COVID-19 outbreak in the whole wide world, digital or online learning is the key to establish a quintessential bond between learning and the students. Online learning is becoming extremely viable in these times and it has been estimated that there will be a 9.23% increase in the total output from the online industry of education, increasing the number from $187.877 to $319.167 billion of dollars in the year 2025.
Why E-Learning is here to stay?
Looking at the reputation of online learning, we can say that this form of technological approach is going to stay in the long run. The dexterity of digital learning is perfectly exhibited in the online courses and learning and such e-learning can be used to sharpen the skills of the students in regards to technology. It certainly seems that e-learning is here to stay for a long time and it is not surprising. Let's just dive into the reasons as to why e-learning is going to be staying with us.
You can plan your lessons and courses properly
Before online or digital learning, it was hard to keep score of every assignment and every lesson and the more you dwell onto it, the more scarce time had been. With the help of e-learning, management of the lessons and courses have become effectively easy as you can more attention to the topic on the screen instead of thoroughly going through over a couple of books with a rough eye. Moreover, you can also engage a number of other students to help nourish your skills.
No limits for Knowledge and Information
YouTube and Google are filled with tons of knowledge and information which seem to be never-ending. No matter how much one quests his thirst for knowledge by using these platforms, there is often more to come. With undeniable access to these platforms together with your semester courses and slides, you can grasp the interminable sea of information and content that can be added to your pedagogy. You can also learn a number of consummate tools, techniques, and other technological approaches.
E-learning provides Improved Configuration with Technology
Mobile phone devices and the humans have been sticking together since the production of these little packages filled with technological advancements. But instead of just scrolling on Facebook, they can be used for proficient digital learning for the efficacy of oneself. According to a survey, it has been estimated that the students who learn digitally show effective results and rates of graduation. There's something more astounding that this learning improves the personality of a person as well which results in:
The completion of homework is increased by 31%.
The confidence of a student is increased by 71%.
Sufficient increase in the grades which increases by 14%.
A significant drop of 17% in the rate of failing or withdrawing a course.
You can easily Afford e-learning
Higher education comes with a lot of problems but the most common one is the problem of affordability. Most of the students can't afford to buy all the material for a relevant course and thus; end up purchasing those materials that won't be able to help them in any way. Therefore, it can quite daunting for a number of students. But with digital learning, there's no need to buy anything from the outside because everything that you need is right in front of your eyes.
More access into the insights to enhance learning
The more we learn, the more we break down the barriers that stop us to achieve something. By digital learning, we can look more into the insights of the technology which can help us to understand the equipment better. Moreover, this learning can enhance the potential of everyone who tries to gain access to it. Let us give you an example if a student takes part in an online assessment or quiz and fails to get an accurate answer, with the help of e-learning one can provide hints or clues to let the student find the correct answer by himself which results in the prototypical wisdom.
The Readiness of Online Learning in Young Generation
The cardinal features of e-learning may suggest that every student in this generation will willingly present themselves to e-learning. However, this is not the case because it is estimated that most of the students prefer face-to-face learning methods in a lot of different countries. When a student learns by facing a teacher all his life, it can be difficult to adapt to new and innovative techniques of online or digital learning.
But as the technology is progressing day by day, a 12% increase has been noted in the e-learning by a number of students. There are a number of courses available online and many people are taking advantage of these. Sure, there are tough times in adjusting to the new and challenging situations of e-learning but the young generation seems to be quite eager to learn digitally.
There seems to have a 50-60% less rate of spending on the material bought to cover several courses because of digital learning. Moreover, in this pandemic, it is best if everyone stays home and gather as much knowledge as they can.
What do we conclude?
Online learning or e-learning is quite an innovative way of learning new skills and technology, especially in the IT industry. Information Technology is a vast field and there are always new courses to learn and sharpen the ingenuity of your gen. Different Bootcamps have been established in different cities such as online Bootcamp in Chicago and online Bootcamp in Florida for you to grasp the right training in a particular field. It's all about prioritizing the needs and skills of technology for oneself. Thus, if you really want to enhance your gen and pedagogy, then you're just one click away from achieving it.