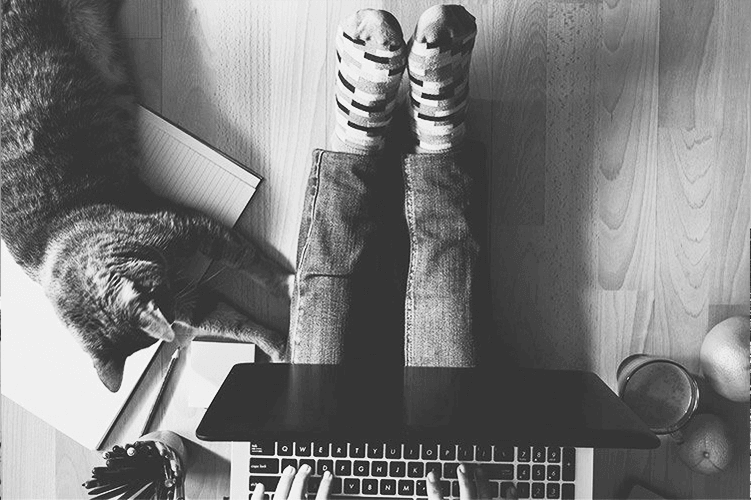 How To Effectively Lead Remote IT Teams
The consistent walk towards working from home and remote teams was accelerated definitely by the COVID-19 pandemic. According to a recent report by IBM, it has been found that the greater part of workers need remote work to be their essential technique for working, and 75 percent said they'd like the alternative to keep working remotely for some time. Many organizations have agreed to this.
So even if it's not for COVID-19, you will probably be approached to lead a remote team eventually—in case you're not doing so currently. Regardless of whether that team is completely remote or "free-range" which means they come into the office from time to time, geologically scattered teams present an extraordinary set of opportunities and challenges. In this blog, we will consider some tips on how to effectively lead a remote team that will assist you in dealing with the dangers and seeks more benefits from remote work.
Many managers are currently responsible for leading a remote team with no relevant experience and knowledge. Leading teams is hard. Leading a whole team that is new to working remotely is much harder. Include a remote workforce and see the meaning of leadership changing for a couple of key reasons:
Team members' vulnerability and dread for the Coronavirus
Technology issues identified with working remotely
Less work given the economic lockdown
Start Your 7-Day FREE TRIAL with QuickStart
Tips For Effectively Leading Remote Teams
If you end up in a position of leadership and are currently liable for leading a remote team, here are a couple of best practices to help guarantee you are leading and not just managing:
1. Have A Daily Check-In
At whatever point conceivable, this ought to be one-on-one, and face-to-face by means of video. Remote work shouldn't be restricted to telephone call discussions and emails. Your team needs to see you, and you have to see them. Fortunately, software like Skype, Zoom, or Google's Team Hangouts make this generally simple. This should be your regular practice. The objective is simple - set the plan and give the criticism and feedback your team members need to perform well.
2. Communicate More
It presumably goes without even saying that you ought to be in regular correspondence with your team. Probably the hardest thing about working from home, particularly when you're habitual of following an office routine, is the feeling of depression and loneliness that can set in. That is especially true thinking about that many individuals are practicing social distancing.
3. Use Technology For Your Benefit
As a team leader, your main responsibility is to keep your team connected, and to ensure communication, communication tools suite are a basic method to keep everybody locked in. While email and instant messages may be a transient arrangement, tools like Slack or Microsoft Teams are much better appropriate for communication and collaboration. Many free communication tools are available.
4. Give Close Consideration To What Exactly Is Happening In Your Teams
If, like most offices, you split your department into teams or teams into sub-teams depending on your organizational structure, ensure your team has aced profoundly powerful communication. For instance, if your team lead isn't in contact with the project management team or product development team, you will locate that a few individuals from the team are working on parts of the project that look irrelevant corresponding to the general system or, more terrible, that these teams are working on similar tasks in various manners. Any manager of your organization's distributed teams need to be a profoundly powerful communicator, responsible for his team actions and your teammates, and have a solid grip on what's happening inside his team.
5. Hold Workers Accountable For Their Actions
As referenced earlier, the main allurement for a remote work scenario or for distributed teams is that individuals will exploit this situation and their productivity will dwindle. That is the reason it's vital to set out certain objectives and goals for every worker and guarantee that those goals are being met. Make sure to fall in line between micromanagement and just communicating those goals and objectives. Sometimes, a remote situation can pose some serious threats to data security. If you think this is the situation, before rolling out any major development, check the data (for example VPN logs).
6. Channel For Mission, Values, Outcomes, And Role
Remote workers are frequently solidified out of standard office human connection, so on-target excessive communication plays an important role. Assist them with getting lined up with crucial, values that really matter to them, just as the results they love conveying to other people and their normal job in any circumstance. This will keep them motivated and working with you longer and all the more efficiently.
7. Screen Workers For Stress And Tension
Many workers may not flourish working remotely, you can expect no matter how you look at it that not many flourishes being under self-quarantine. Pressures are intense. During this time, to lead with reason, energy, and proactivity is advised — while additionally being caring and compassionate.
When talking with individuals or team one-on-one, ensure you acknowledge their situation. Ask them if they're fine and if there's anything you can help them with. Be adaptable on deadlines whenever the situation allows and offer the assistance they need to complete their jobs. Don't forget to remind them about the team goals and their goals as an individual in the team.
Most importantly, remember that it's outcomes that matter and not hours.
The COVID-19 pandemic has prompted huge amounts of changes in the workplace. What's more, one of them is the move to remote working. If you have been leading a remote team for some time or you are spic and span, know that you are fit for leading your remote team through this remarkable time. Grasp the uneasiness of your virtual condition and hoist your team to more elevated levels of performance. You can do this by encouraging your team to acquire an ITIL foundation certification that will help them make their position better in the job market. While leading remote teams may appear to be overwhelming from the outset, it doesn't need to be so. When you become accustomed to managing remote teams, you'll see that they can be similarly as – if not more – successful than in-office teams. Work on these tips to effectively lead your remote team towards progress!
Enroll your IT teams in our IT training program to achieve workforce readiness.