Mothers Returning to the Workforce Need to Consider IT Bootcamps
In September 2020, when many schools introduced remote learning due to the pandemic, 80% of the 1.1 million people who left the workforce were women. Now that schools are opening their doors, mothers are returning to the workforce. The IRS will begin the monthly Child Tax Credit payments in July, making it a well-timed government program for moms furthering their careers. Eligible families will receive monthly payments for each child seventeen and under (for more information, please visit https://rb.gy/7dsdzz or https://rb.gy/7aszhy).
The Child Tax Credit payments will be a massive help for families. For mothers returning to the workforce, the additional money can be invested in a more stable, family-friendly career in IT. While all job industries suffered during the pandemic, one thing everyone has learned is the importance of technology. Telehealth for example, has progressed significantly with the demands of COVID. According to the CDC, the last week of March 2020 saw a 154% increase in telehealth visits, as compared to March 2019.
As beneficial as this sounds, it can be expensive to switch careers. A formal college education is expensive, and building, lab equipment, and online fees are often tacked on. However, university IT bootcamps are a few thousand dollars, and one bootcamp is enough to prepare an absolute beginner for an entry level job in IT. Investing the Child Tax Credits towards QuickStart's IT bootcamps is investing towards your future. The curriculum, self-paced learning style, affordability, and job placement services prepare you for a successful career in IT.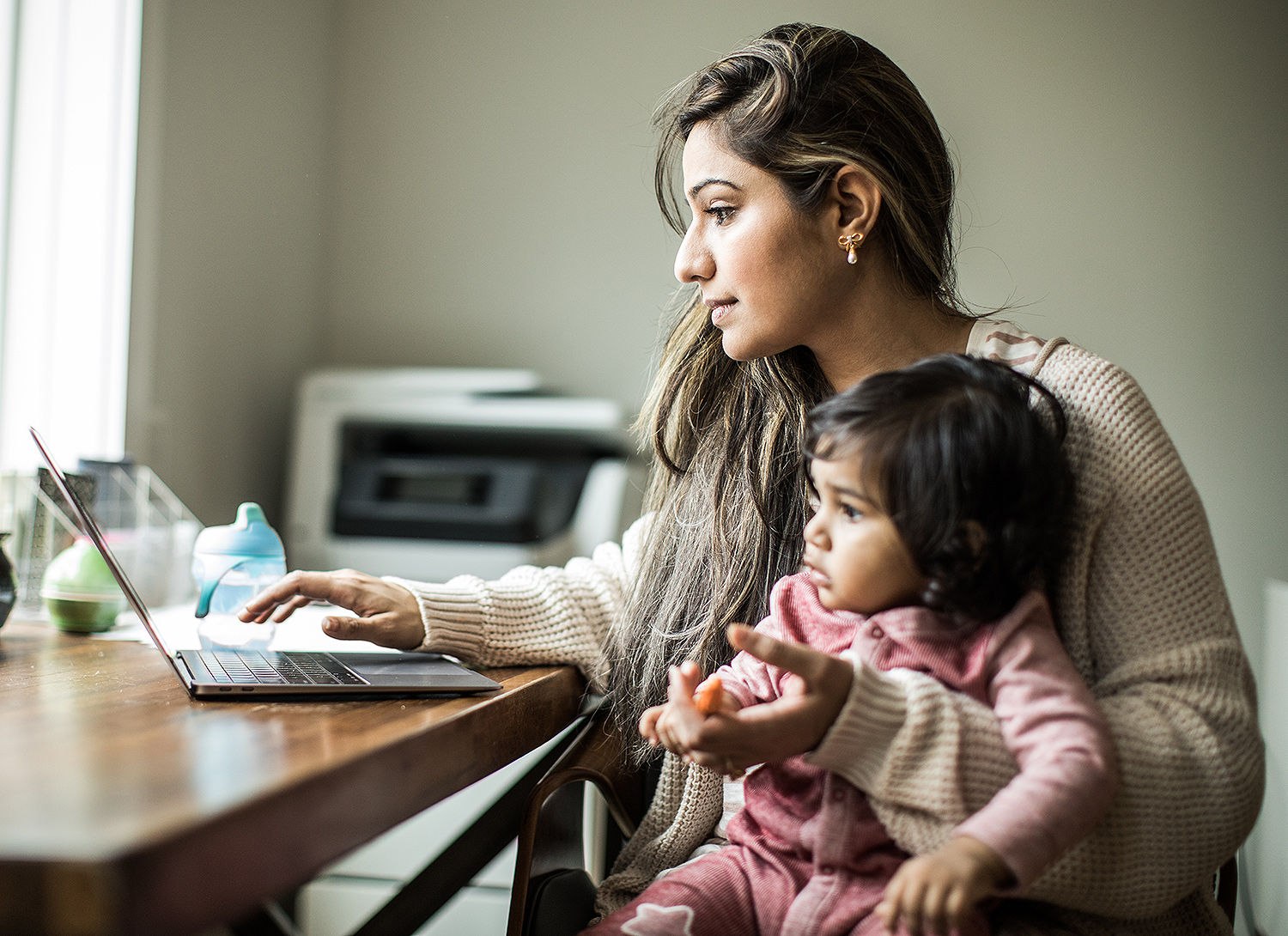 Bootcamp Curriculum
QuickStart's self-paced university IT bootcamps are perfect for mothers looking to switch careers. The curriculum is designed to prepare people with no experience for entry-level IT jobs and certifications. Basic IT and computing concepts are developed and honed, providing a solid foundation of in-demand IT skills and proficiencies. Additionally, the labs and projects included in the modules can build an IT portfolio. With simple, in-depth curriculum and comprehensive work samples, women don't have to fear switching careers.
Self-Paced Learning Style
Another benefit to QuickStart's university IT bootcamps is the self-paced learning style. With self-paced bootcamps, there are no strict schedules or deadlines to stick to, and content for one bootcamp is available for an entire year. Mothers can easily balance childcare, personal responsibilities, and studying with a self-paced training program. If an emergency pops up, there's no need to drop a class and lose all the money and work already invested. Women can prioritize learning and their families.
Affordability
As mentioned earlier, Child Tax Credits might not be enough to cover a comprehensive college education. While college is beneficial to many people, the added fees are unnecessary expenses for women switching careers. For the 2020-2021 academic calendar year, the lowest average cost of tuition and fees was still over $9,000 for in-state public schools. With QuickStart's university bootcamps, you'll receive a years' access to course content, 5 on-demand mentoring sessions, a portfolio of work, and job placement services to help you find that first job, all for $1,900.
Job Placement Services
Bootcamp graduates can use QuickStart's job placement services helps you achieve your IT career goals, especially if you're switching to an IT career for the first time. Our commitment to you begins with our dedicated Job Placement Services team, who help you with resume building, mock interviews, and career counseling. We also partnered with many companies and organizations looking for fresh talent like you, and many of our bootcamp graduates find successful careers through these partnerships.
With QuickStart, switching to an IT career is embracing job stability, flexibility, and work-life balance. Prioritize your career and your children by investing the Child Tax Credits towards QuickStart's university IT bootcamps.