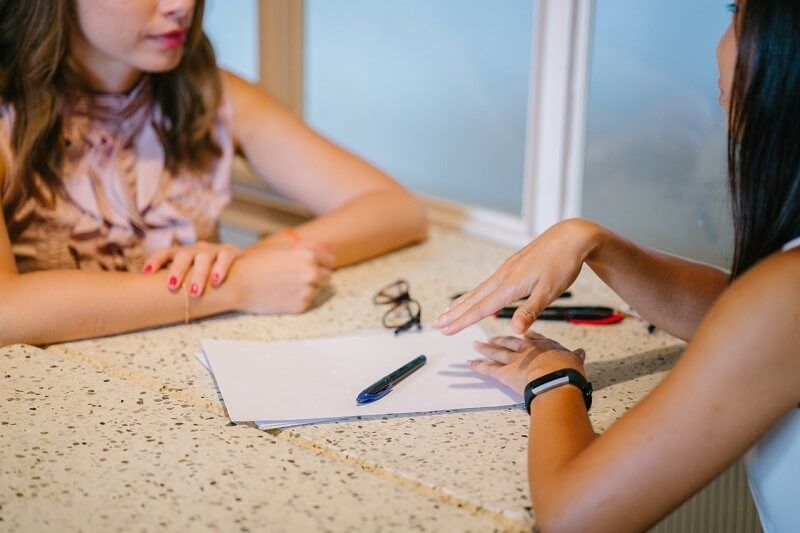 Why Choose Cybersecurity as a Career?
There's arguably no better time to begin a cybersecurity career than right now. Over the course of the next decade, information security analyst positions alone are expected to grow 33% — much higher than the national average for growth across all occupations. On average, that means more than 16,000 job openings for this position alone, one of several in-demand cyber positions that characterize a growing market.
If you're looking for a meaningful career that offers high earning potential, diversified opportunities for growth and a role in defining the future of tech, cybersecurity is a great place to start.
What is cybersecurity?
Cybersecurity is the implementation of protective protocols to safeguard networks, IT systems and devices from all illegal hacking and cyberattack activities.
As the IT world develops and grows, threats to network integrity grow in parallel. Today, an attempted hack occurs every 39 seconds, and 43% of those attacks specifically target small businesses. On average, cybersecurity damage cost upwards of $4 million per breach in 2021; that figure should only grow higher as cybercriminal attacks become more sophisticated.
To fortify their organization's networks, employers turn to cybersecurity protocols that protect sensitive information and limit the damage hackers can do — even if they do gain server access.
If cyberattacks do occur, the effects are often felt weeks — sometimes years — after the attack itself. An analysis performed by Deloitte Advisory (Beneath the Surface of a Cyberattack: A Deeper Look at the Business Impacts) found that cyberattacks usually impact organizations long after attacks conclude, almost two years to be precise. 90 % of that impact, the study found, is not always quantifiable — informational leaks, reputation losses, etc.
Today, cybersecurity is the direct response to an issue more and more businesses face: the threat of cyberattacks that can compromise an organization's growth, steal resources and ruin networks.
Why should I join the cybersecurity industry?
Overall growth in the industry, and drastically increasing cybersecurity budgets, are causing massive opportunity in the cybersecurity field.
Here are a few reasons to consider the cybersecurity industry when seeking your next tech career:
A growing demand for cybersecurity skills, and a widening skills gap, create new opportunities for aspiring cybersecurity professionals at all levels.
What are the best cybersecurity careers?
Depending on your skillset, years of experience in the information technology field and your interests, one cybersecurity career might be better for you than another. Consult some of the best cybersecurity career options below.
Cybersecurity analyst
As a cybersecurity analyst, you'll be responsible for a variety of tasks directly associated with your organization's computer program security protocols. You'll specialize in both IT and network security, while working hard to anticipate, and proactively protect against, cyberattacks before they happen.
You'll fulfill a variety of responsibilities as a cybersecurity analyst, including the following:
Protect company programs from hacking attempts
Educate company employees on cybersecurity best practices
Update program systems and firewalls as necessary
Mitigate damages after attempted hacking attempts
On average, you can expect to earn just over $99,500 per year as a cybersecurity analyst.
Network architect
As a network architect, preserving your organization's communication networks will remain one of your main priorities. You'll work to build, optimize and maintain the networks that your organization's users depend on. You'll also maintain the virtualized components of those same networks.
On a daily basis, you might fulfill some of the following duties as a network architect:
Designing and implementing corporate networks
Discovering and patching network vulnerabilities
Creating roadmaps for network-dependent company technology
Monitoring network system performance
You'll earn just over $135,100, on average, as a network architect.
Penetration tester
Also known as a pen tester or an ethical hacker, penetration testers help organizations discover and mitigate potential cybersecurity concerns before they materialize. As a penetration tester, you'll run a series of complex tests on your company's networks and programs, in ways that help quickly identify system weaknesses or vulnerabilities. Your hard work will help keep your company's technology, and all of your users, safe from cyberattacks.
Once you gain a role as a penetration tester, you'll be expected to handle many of the following responsibilities:
Test a variety of organizational applications, platforms, programs and systems
Research the different types of cyberattacks that might affect your company
Create reports cataloguing different vulnerabilities
Automate computer testing strategies
Suggest security improvements based on your findings
You'll earn more than $120,600 per year as a penetration tester.
Cloud security specialist
Cloud security specialists fulfill both strategic and operational tasks for employers. This means that as a cloud security specialist, you'll be responsible for building out strategies that keep your cloud systems safe from cyberattacks. You'll also be responsible for implementing cloud security best practices, and helping company employees less experienced in IT protect their data.
Cloud security specialists are typically kept busy each day, as they provide cloud and cybersecurity guidance to companies looking to fortify their systems. Their other duties can include:
Resolve infrastructure weaknesses before they compromise network integrity
Implement any new cloud-related cybersecurity best practices
Build and maintain cybersecurity strategies specifically to protect cloud networks
Provide instruction for users unfamiliar with protective cloud security measures
Earn an average salary of roughly $104,200 as a cloud security specialist.
How do I start a career in cybersecurity?
Today, global increases in cybercrime call for a parallel increase in the number of professional cybersecurity experts. As the IT landscape develops, aspiring cybersecurity strategists like yourself have a massive opportunity to take your place in a growing industry. A career in cybersecurity offers a wide range of benefits, including a meaningful role, remote work and the capacity for career growth alongside a still-evolving industry.
Despite the opportunity, starting your cybersecurity career isn't always easy. If you're ready to find your way in an often confusing cybersecurity landscape, we're always ready to help. Connect with our Admissions team today, to identify how a single Cybersecurity Bootcamp can help bridge the distance between you and the cyber career you know you deserve. Get in touch today for more information.