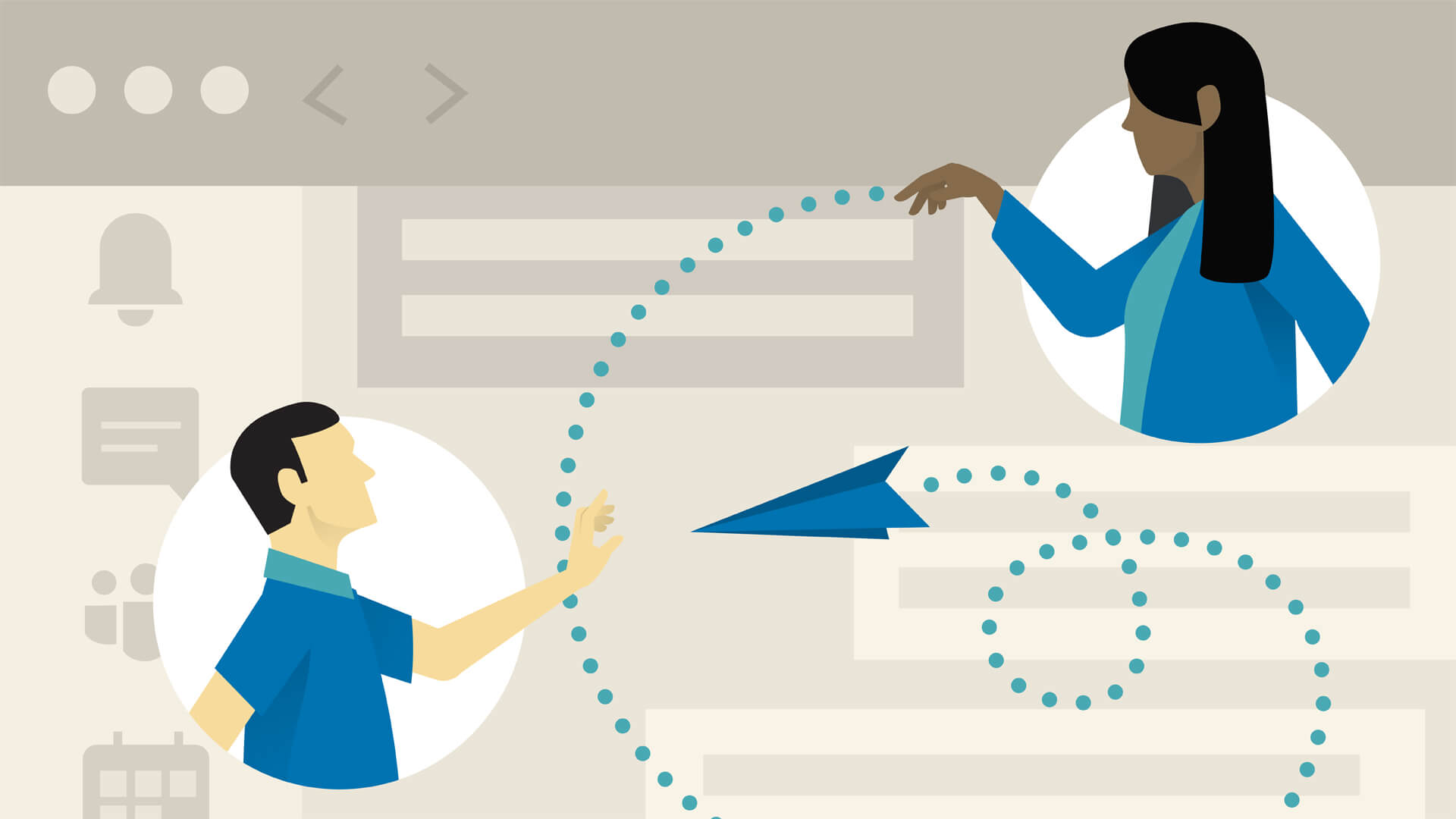 How To Use Office 365 Like A Pro
Nearly each and every individual who has used a computer in the last thirty years will have definitely used Microsoft Excel, Word, used PowerPoint for presentation, sent an email through Outlook, or used Skype for business calls.
A huge number of current organizations depend on the suite's tools to create documents, communicate, and manage their records. In any case, there's significantly more to MS Office than many acknowledge, especially since the arrival of Office 365. Microsoft Office has absolutely annihilated the Productivity software field to the point that competitors think of it as a little triumph to include as references.
What Is Office 365?
Office 365 is a subscription-based service of Microsoft's mainstream productivity suite Microsoft Office that was launched in 2001. Office 365 contains similar main applications as traditional versions of Office, including Excel, Word, Outlook, PowerPoint, OneNote, and depending upon the plan bought, may likewise incorporate different apps and services, for example, Planner, Publisher, OneDrive, SharePoint, Exchange, Access, Yammer, Skype, and Microsoft Teams.
Many different packages are available while licensing Office 365, including subscription plans for schools, home users, a non-profit organization, and organizations of every size. Mobile-only and online versions of Office 365 are also out in the market known as Office Online, through which clients can access feature-limited versions free of cost.
Let's have a look at the advantages/disadvantages of Office 365:
Advantages
Access to all apps
Customer support
Free upgrades
Allowed to be used on multiple devices by multiple users
Windows 7, 8.x, 10, and macOS support
Disadvantages
Monthly or yearly subscription plans
New changes might be overwhelming
Restricted functionality in case of service issues
Being charged for unnecessary features
Office 365 Subscription Tiers
The Business-centric and personal use version of Office 365 is made available in the market by Microsoft. There is a choice to pay monthly, yet you'll wind up paying more, so we suggest going for the yearly plan. Here's a sketch of the three membership tiers:
Office 365 Business Essentials: The least expensive of all the subscription plans, Office 365 Business Essentials simply costs $5 every month per user and includes access to OneDrive, Exchange, Skype for Business, Microsoft Teams, and SharePoint,. This plan additionally incorporates access to the web versions of Excel, Outlook, Word, and PowerPoint, yet not to the applications, which implies you don't get offline access. Another confinement with this subscription plan is that you can install these apps on up to five mobile phones and five tablets.
Office 365 Business: Next we have is Office 365 Business that costs $8.25 per user every month, Office 365 Business is still not too expensive. This plan incorporates the entirety of the Office applications (Excel, Outlook, Word, PowerPoint, OneNote, and Access for computer systems), just as access to OneDrive. Be that as it may, it does exclude the other Microsoft services like SharePoint, Exchange, Microsoft Teams, and Skype for Business. Contingent upon the size of your group and your cooperation needs, this might possibly matter. The other possible issue with this tier is that it does exclude business email, which implies you can't create a custom email address, and you won't have as much email storage as you get with the other subscription tiers, the two of which offer custom email domains and 50GB of mailbox space.
Office 365 Business Premium: The most expensive subscription tier is Office 365 Business Premium. It offers the top level of Office 365 can accommodate up to 300 users. This plan's price is $12.50 per user every month. This package incorporates everything the other two tiers offer, with the expansion of Microsoft Listings, Microsoft Connections, Microsoft Invoicing, Outlook Customer Manager, Microsoft Bookings, Microsoft Business Center, and MileIQ. It is recommended to stay away from this level of services except if you have a solid ground for using these extra Microsoft products, most of which serve no purpose to smaller operations.
Tips To Use Office 365 As A Pro
If you don't know the features of a tool, how will you be able to use it to the fullest? Let's explore the features and see how you can use these features to your advantage:
Online integration
Cloud computing seems to be the future of tech. The latest apps and software released include online integration. Microsoft, from its inception, has been in the front line of this revolution.
Office 365 has been vigorously marketed and it's making advances however not in the manner it was expected. To speak the truth, most clients feel more comfortable with desktop software.
Office Store
Microsoft has stepped up and made the Office Store where a user can download any valuable Office apps to add to the usefulness of Office. Precisely, Office Store is like PlayStore but for MS Office products.
Translation services
The office has an in-built Mini Translator that is capable of translating any text in a different language. Offline interpretation in Office possibly works when numerous different languages are fed to the framework (except if a translation application is downloaded on your device).
Full file translation requires an online help or application and much as nothing beats a human translator, this translation service is indeed very flawless.
File Protection
File protection feature can prove to be useful when a user needs to share files. The file protection feature includes password protection, and access rights (who can view or edit the file).
You can also set the file on the "read-only" mode to signal the final to be ready. To track the edit records, Office offers the feature of "track changes", this can prove to be critical in some cases.
This is really thoughtful of Microsoft to develop free MS Office apps for Android and iPhone apart from Windows phones and tablets. You can sit in your room with a cup of tea and your tablet in hands and access all your work files. Awesome, right?
Productivity and efficiency have always been significant elements in the advanced working environment. Individuals who can accomplish more in less time are at a bit of leeway over their colleagues, which brings about better appraisals and senior job roles. Office 365 has set the standard for office productivity software and keeps on offering inventive tools.
Want to become a pro at Office 365? This Microsoft office 365 certification can be a game-changer for you.