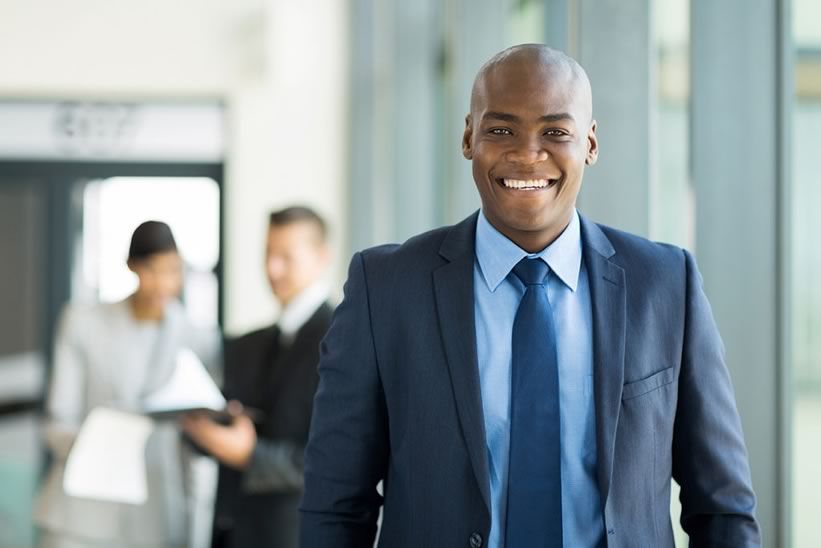 What Kind Of Job And Salary Can I Expect With The PMP Certification?
Taking a PMP certification is a huge investment in terms of time and money. It is common sense to identify the return on this investment before committing to the course. This article gives you an overview of the PMP certification and the salary increase you can expect after becoming a PMP certified project manager. Several factors go into determining your revised salary, including your experience, job role, and the organizational size.
What Is The PMP Certification?
The most attractive thing about the PMP certification is the significant increase in salary that project managers are offered on completion of the certificate. But first, it is necessary to understand the different PMP requirements. You are eligible to take this certification if you have a 4-year undergraduate degree along with professional experience on a project management team of at least 4500 hours. To complete the certification, you will undergo training of 35 hours before taking the exams.
If you meet the above prerequisites, go ahead and submit your application and begin your preparation for appearing in the exams. Different slots are available from Monday to Friday so you can request for a slot that aligns easily with your work schedule. The Question Bank is a valuable resource to aid in self-preparation for PMP certification training online. You can make use of the different tests to measure your completion rate, time management, and scores.
The PMP exam appears in an MCQ format and is of 4 hours in duration. Marking is straightforward with no negative marking in case you give an incorrect answer to any of the questions. You do not have to wait to get the results since the scores are computed instantly and provided to you on submission of your exam. Use the online PMP practice exams to ensure the best preparation and to clear the exam in your first attempt.
Salary Hike After PMP Certification
A PMP certified project manager can receive an increase in their salary of at least 20% compared to their non-PMP certified counterparts. This is an impressive increase and can substantially improve your career prospects within and outside your organization. This increase is based on data collected from more than 25,000 project managers in more than 30 countries around the world as part of the annual salary survey by the Project Management Institute.
If you are working as a project manager in the US, then on completion of the PMP course, you can earn a maximum of USD 110,000 per year. For a project manager without a PMP certification, the maximum salary is a little over USD 90,000 per year. Prospects outside of the US are slightly less, but a PMP certified project manager can still expect to earn close to USD 80,000 annually anywhere in the world. While this is an average figure, your specific role in the project management team and organization can further increase this salary expectation.
Country Rankings For PMP Salaries
A total of 10 countries top the list of the highest increases in salary on completion of the PMP certification. These countries along with the top salaries according to the PMI's 9th annual salary survey are listed below:
Switzerland – USD 122,000
Australia – USD 110,000
United States – USD 110,000
United Kingdom – USD 90,000
New Zealand – USD 90,000
Netherlands – USD 87,000
Belgium – USD 85,000
Germany – USD 82,000
Qatar – USD 80,000
UAE – USD 80,000
Interestingly, the best salaries are offered by Switzerland while the US comes third on the list.
Salary Increases By Experience
Having a PMP certification is not enough to warrant a good salary increase. Experience is also an important factor. However, different countries reward you for project management experience differently. The best increase in salary on the basis of your experience is offered by Singapore where a project manager with 20 years of experience can earn up to 177% more than a manager with only 3 years of experience. The difference is reduced to only 38% in China, which is another emerging market for qualified project managers.
At the same time, the more regularly you renew the PMP qualification and have a long association with the PMP, you can expect bigger salary increases. In South Africa, for example, a project manager with 10 years of certification can earn a rise of 47% in their salary. In contrast, the duration of your qualification has little to no impact on your salary if you are working in Japan.
PMP Salary Increase By Job Type
The specific role or job designation influence your salary increase on completion of the PMP course. Obviously, the highest salary increases are for those working directly in the IT field and related roles. A few of these are listed below:
IT project manager – USD 66,000 - USD 127,000
Non-IT project manager – USD 58,000 - USD 123,000
Program manager – USD 69,000 - USD 140,000
PMP Salary Increase By Organizational Size
Of course, how big or small your company is will also determine the salary you can command on completion of the PMP certification training online. Generally, larger organizations can pay premium salaries to PMP certified project managers than smaller ones.
1 to 9 employees – USD 95,000
50 to 199 employees – USD 94,000
600 to 1999 employees – USD 105,000
More than 50,000 employees – USD 112,000
Required Investment In PMP Salary Increase
If you are a PMP qualified project manager, you can expect a huge salary increase on completion of the course. However, there is an investment involved, both in terms of training hours, study hours, and exam fees. The first option is to take the mandatory 35 hours of training. This can be in the form of boot camps or classroom teaching which involve additional investment of time to attend the classes. However, online classes are also available at a monthly cost of USD 15 for busy executives.
There are marginal savings if you are a PMI member. While non-members have to pay USD 555 for the exam, members are charged only USD 405. Interestingly, the membership fee of the PMI is USD 139, which dilutes any savings members might enjoy.
Many resources are available that can help you prepare for the PMP exam. Simulated tests are available which you can take any number of times. You can also procure the question bank published by the PMI and other study guides.
Regardless of your job role, experience, or country of residence, the PMP certification offers an attractive salary increase. It is, in fact, the biggest boost you can give your career and take it to the next level. Don't wait any longer and apply for the PMP certification today.