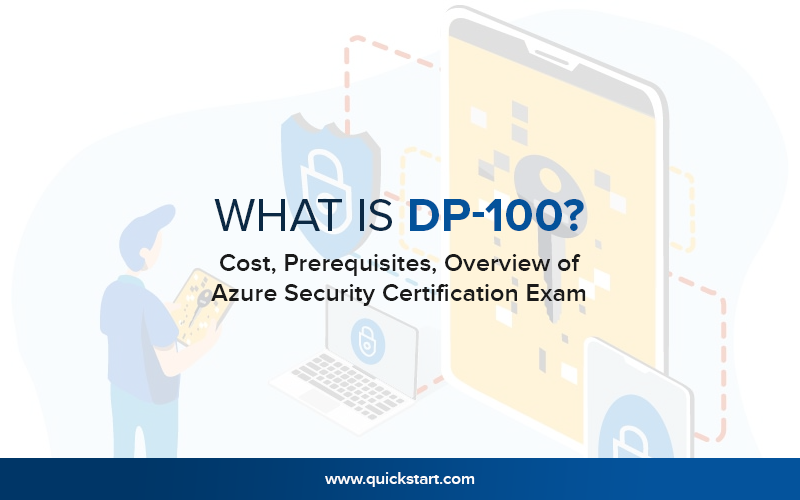 What Is DP-100? Cost, Prerequisites, Overview of Azure Data Certification Exam
These days, many individuals within the field of Information Technology are considering this to be the best time to become a Data Scientist. Do you think the same way too? When we talk about a buzz-worthy profession, becoming an Azure Data Scientist is now becoming the fastest-developing trend all over the world these days. It is the reason precisely why DP-100 is taking the job industry at a quick pace. As a result, it could be a great idea for applicants interested to follow a prosperous career within this field.
However, as soon as we begin thinking about getting Azure certified, let's know what the DP-100 examination is? MS Certified: Azure Data Scientist Associate is an additional role-oriented certificate. DP-100 examination is evaluating your capability to achieve technical responsibilities together with:
Describe and organize the setting of development

Get ready data for modeling

Progress the models

Perform feature engineering
The Azure Data Science certification has been introduced for experts who are using the strategies of machine learning. Furthermore, as a Data Scientist, you should be trained enough to deploy models and make Artificial Intelligence solutions.
What Is Azure Data Scientist Certification?
The DP-100 MS Azure Data Scientist Certificate is designed for candidates who want to excel in Data Science and ML. They would have to execute and keep running the machine learning workloads on Azure with Azure ML Service. This involves planning and generating a relevant work setting for the Data Science workloads on Azure. They would also run data experiments and train prognostic models of ML.
Why Become a Data Scientist?
At this time, every other organization is turn out to be data-driven. However, every other industry either it is a big size or small size is in a search of those individuals who will analyze and familiar with data. The job of the Data Scientist is in turn growing its demand with its increasing value. Prospering in every domain of industries from Information Technology to advertising or wholesales. Data Science seems to be evolving as the topmost reliable and other than a strategic companion towards their organization.
Because it is a developing industry that is adding its significance to the industry, it's booming with jobs. An approximated every year income of data - the scientist is around 120,000 US dollars. In the meanwhile, this figure might be fluctuating, and it entirely depends on the industry's size. Apart from large organizations, other newly launched startups are also reliant on the help of Data Scientists.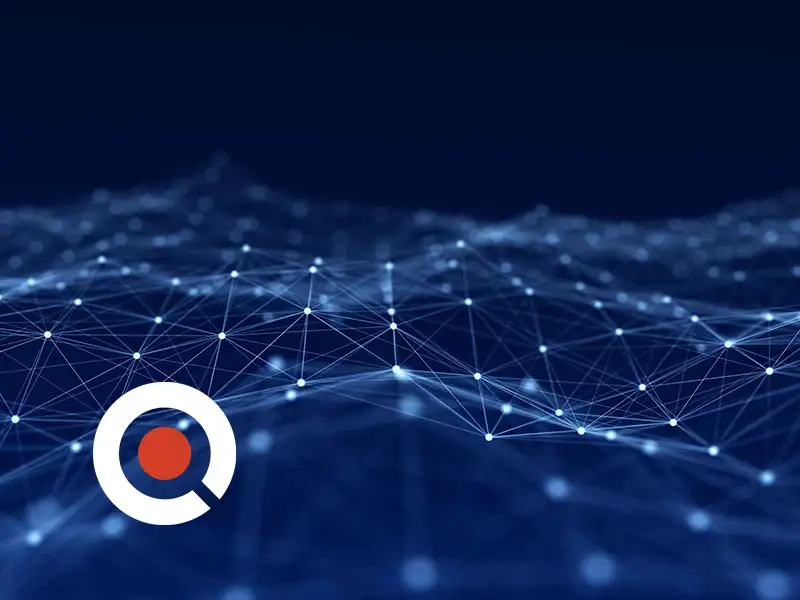 Designing and Implementing a Data Science Solution on Azure (DP-100.1)
On Demand
This course provides professionals with the conceptual knowledge of Microsoft Azure Support Services and Data Science Solution and Processes.
Explore Course
DP-100 Exam Overview
DP-100 Examination: It designs and implements a Data - Science Solution on the framework of Azure for those applicants who aspire to turn out to be Azure Data-Scientist Associate. As a result, an individual has to meet the requirements of the DP-100 examination to achieve this certificate. As stated by the official site of MS, the DP-100 examination demands applicants to have well experienced in these tasks:
An applicant must be capable to describe and organize the setting of development.

An applicant must be able to implement scientific accuracy and the strategies to explore data on account to attain actionable understandings. Moreover, they also should communicate results to the shareholders.

An applicant must know how to organize data for modeling along with the ways to progress the models.
One of the most noteworthy pieces of information about this certificate is that the applicant must possess a background in computer science, statistics, and mathematics. The one who is accountable to analyze big volumes of data/info to determine patterns and trends is no one but Data Scientist.
Microsoft Azure DP-100 Exam Details
It is good all the time to get through the entire relevant details regarding the exam as soon as you sit in the examination. To avoid any issues, candidates must know about the exam details. For that reason, we have offered a whole set of information that you might need as soon as you apply for the examination of DP-100. The duration of the DP-100 examination is two hundred and ten minutes.
However, applicants are permitted only a hundred and eighty minutes to give the responses to examination queries. The remaining thirty minutes are only for the instructions to read, formal acceptance of the non-disclosure contract, and passing the comment. The DP-100 Examination is accessible in only 4-languages: Korean, simplified Chinese, Japanese, and lastly English.
DP-100 Exam Format
All the information about the exam is here. The number of questions, the pattern, the time frame of examination, and much more. DP-100 Examination covers nearly forty to sixty questions about applying an Azure data resolution. The total number may change.
There would be many questions for the DP-100 exam, like multiple choice questions along with case studies that are not similar. You might be finding out single-choice questions as well. In the meanwhile, fill-ups the queries about the finishing point of code. Some definite relevant sequence rearrangement of queries would also be predictable.
Prerequisites for the DP-100 Exam
Anyone wanting to follow a career in the Data Science field should have past knowledge in these domains: physics, math, computer science, IT, or any other similar domain. There are also extra benefits to the ones who possess a previously detailed understanding of R Software design. Making use of these kinds of analytical tools is preferable most of the time.
Small size or big size organizations are always in a search of those applicants who possess great skills in communication as well as the capability to work in a team. We can simply say that Data - Scientist - Associate will be serving as an element of multiple disciplinary teams that will include all the moral, confidentiality, and authority concerns in any resolution. So, in that case, ensure that you are well prepared with all these kinds of skills, as soon as you proceed further.
What's the Cost?
In case a person is living in the US; the cost to get appeared in the MS Azure Data Scientist DP-100 exam is around $165. The relevant taxes aren't included in this cost, thus the total cost could be a little higher. The students will get a discount while paying the exam cost if they submit their credentials.
How to Schedule DP-100 Exam?
MS is offering you to make a schedule of your exam according to your suitability. There is not that much disturbance there. Thus, let yourself consider it cautiously as per your working plan and after that according to your schedule. You are required to keep following these phases in the procedure of making a schedule of your exam:
Rush towards the portal of MS and get yourself registered for your examination.

As soon as you're completed with your preparations go forward and make a schedule of your examination - which is away with just one click.

Fill out all of your relevant details on the very next page.

You may also select the option of examination delivery on that page - which is from Pearson VUE that is the exam partner of Microsoft.

Your examination fee is accepted and you are done registering for the exam.
Can We Cancel/Reschedule for the DP-100 Exam?
Here we make a list of some cases where you are allowed to cancel or reschedule your exam:
If you are planning to reschedule or cancel any of the slots, attempt it six working days before the date of your scheduled exam. It will be canceled without any cancellation fee.

Whether or not there's any rescheduling or cancellation in five working days; you will have to pay a small fee.

In the event, if you are unable to cancel or reschedule the appointment twenty-four hours in advance from the time of your scheduled time; the whole examination payment will be surrendered.
Exam Reschedule
You have an option for taking a retest all the time. However, we will suggest you go for a retest only when you are completely committed to taking and passing the exam. So as per Microsoft:
There are situations where an individual does not get passing marks on the examination. If he plans on retaking the exam, it can be applied after 24 hours of the first exam.

However, there is a possibility that the individual fails the exam again. In that case, he will have to wait for at least fourteen days before applying for the AZ-500 exam for the third time.
The waiting period of fourteen days is also obligatory for both the 4th and 5th consequent examination retakes. Not any of the examiners are permitted to enroll for a given examination not more than 5x annually (twelve months). This yearly duration is starting on the latter or 5th fruitless AZ-500 examination retake. Only after this situation, the examiner is permitted to retake the examination twelve months from that particular day of the week.
Intending to get enrolled in this examination more than 5x annually; an applicant must request and attain earlier permission from MS. These requests must consist following info; MCID, Name, Electronic mail, and Examination Number. In any case, it is always good to give your hundred percent in your first attempt to avoid all the possible inconveniences.
Enroll in Our Data Science Bootcamp
QuickStart offers data science training and online bootcamps in collaboration with the top universities in the US
Get Started
Preparation Guide: Step by Step
So we've done all the essential examination detailing for you. Let us get you mentally equipped to truly get ready for the DP-100 examination. Here, we have made every step list of learning sources that might be helpful for you while preparing for the exam of DP-100.
Official Website Routing
You must visit the official website for the MS DP-100 examination. It must be your start headed for your groundwork since you must always go by the official site to attain the most reliable and rationalized information. You will find all the information from the actual source. The pattern of exams, modules, and study materials, are all available on the portal.
Reviewing Exam Objectives
Another significant thing to get to know while preparing for the exams is the objectives of the exam. It, in turn, will offer you a perfect understanding of the dissimilar topics. Ensure to going through the entire domains as well as learning pathways since they're serving as the topmost essential aspect of the DP-100 examination. So, it will reinforce your training more.
Practice Makes You Perfect
At last, we are in the latter phase for the training of the exam of DP-100. This last stage will offer you a precise understanding of where you're currently standing. Are you getting ready to evaluate yourself? As soon as you complete sample tests, you can effortlessly comprehend the areas where you need to improve to succeed in the final exam.
Always Keep Calm
Get control of all of your feelings and emphasize your mind just on the examination. It is going to be smooth. Impartially struggle hard and give your best. However, in some of the cases, if still, you are getting anxious, there are fewer guidelines for the day of your exam.
Get prepared for everything just one night before the exam, so in that way when you wake up in the morning, it is all organized.

On examination day, you should wake up early in the morning and revise your material in a precise manner. This habit will assist, to warm up your body as well as mind just before examination time.

All will be run smoothly if you are okay!
Microsoft Azure Security Technologies
Applicants for this examination must possess subject matter proficiency to implement safety controls as well as threat protection, manage access and identity, and protect data. Moreover, their skills are also required to manage the apps and networks in the setting of hybrid and cloud being an aspect of the end-to-end substructure. In the meanwhile, the role of an Azure - Security - Engineer is based on upholding the safety posture, identify and remediate susceptibilities by making use of several security tools. They are also executing threat protection, and reacting to safety incident rises.
The Security Engineers of Azure frequently serving as a part of big teams dedicated to cloud-oriented administration and safety or hybrid settings like an aspect of the end-to-end substructure. An applicant for this examination must be made aware of automation and scripting and must have a detailed understanding of virtualization and networking. An individual must also possess a comprehensive understanding of cloud skills, services, and products of Azure, as well as different services and products of MS.
It is the best time to think about a professional Azure certificate for your team of cybersecurity. That is a great approach to make sure that your team is all organized to make a strong network of security all over the board and on a cloud as well. MS Azure training seems to be a smart choice of selection because it is covering so many topics which are suitable to almost every company's strategies, rules, and processes.
Azure training is including those courses which are covering to identify several hacking methods, social engineering, an outline of cybercrime, and passcode safety. Moreover, it also covers malware, the sign of the virus, desktop safety, adware, and information of so many hacking events as well as their solutions. These are some of the topmost benefits -which companies will attain by offering MS Azure - Security - Certificate to their teams of cybersecurity.
Better Security for Customers
The customer seems to be the priority for any business. On the other side, the topmost way to attain their devotion is to certify their extreme gratification and security. At this time, while cyber breaches and hacking are turn out to be so widespread, it has become essential for companies to offer online security to their consumers.
A skilled team of cybersecurity will made a safer and more secure culture in an organization and encourages other staff, out workers, and most significantly, consumers. A company should publish a note of safety protection on their site to express to their customers the authenticated services - which they offer.
Improve Awareness
Training assists the staff to comprehend the company's guiding principle and surfing behavior that is being linked with website security. The workforces are made to know attacking skills, know about so many devices, as well as threats linked with social media dealings. Security training will also enhance employee attentiveness that will provide so many benefits to the company in due course.
Senior Management Support
Besides providing security certificates for your team of cybersecurity, you should also think about offering them to your personnel at the senior - management level as well. This assistance generates synchronization in the company and assurance senior - management support to the team members of cybersecurity. However, under the influence of management control, cybersecurity along with different employees will remain encouraged and keep following fruitful decision-making as well as better security performance.
Final Thoughts
To make it conclude, Certification programs such as the DP-100 examination are opening opportunities in big size as well as small size organizations. There's a great volume of raw data that is produced every day in many Information Technology Industries. Therefore, they require faithful team members who will be evaluating this data, plot it to make implications, and implement the ML algorithm on account to make estimates. Thus, there's an enormous gap in this supply and demand of these Data Scientists. An approximated income of a Data Scientist is around 120,000 USD every year according to some resources.
Consequently, a Data Scientist will earn 163 percent more income as compared to nationwide average income! It is opening up a great number of options for applicants as it is the topmost renowned job as well as turning out to be one of the most preferable career options too. We have highlighted almost all necessary info about MS Azure - Data - Science - Solution DP-100 examination in this blog. So all you have to do is give your precious time to going through all the relevant stuff which we have shared. With such kinds of resources, the exam of DP-100 is entirely attainable and assists you to become a Data Scientist Associate.
Top Courses in Data Science