10 Scrum Master Certification Exam Questions and Their Answers
In today's challenging job market, it is important to know what skills and certifications you need to get hired. People who are interested in the field of software development know how important it is to obtain a Scrum Master Certification and to thoroughly understand agile practices. Learners seeking Certified Agile Scrum Master training should know all the concepts well, to present a strong case and a demonstrated skillset for employers and hiring managers.
This article will talk about all there is to know about Scrum exams.
Factors to consider when evaluating Scrum Master Certifications
It's no secret that certain Scrum employers prefer some certifications over others. It's important to understand these preferences, which should help inform your strategy when looking for a Scrum-related role. For best results, obtain your Scrum certification from a renowned organization that offers highly renowned training. In addition to the certification you choose, you'll also want to take a few other points into account:
Remain committed to your pursuits
Companies always prefer employees that are committed to continuous learning when it comes to Scrum, as well as Agile certifications. It's important that you demonstrate your commitment to the field, through both your acquisition of a well-regarded industry certification and your ongoing education in the field.
Work on team continuity
Training, as well as certifications, help you to establish team continuity. You should locate organizations that you want to work for and then meet the Scrum master of the team. Make sure you ask them what certifications you need to pursue, as that will help you make an informed decision. These same connections will help you enhance your network, which can prove to be a major asset during the eventual hiring process.
Stay current
It is important you choose certifications that will help enhance your knowledge in the areas that you want to specialize in. For example, if you're particularly interested in sprint planning, you should find a certification program that includes this feature.
Learning about Scrum Master Certifications
When evaluating certifications, it is important to know where you stand in your career. If you are opting for an entry-level position, you can select CSM or CSPO. If you're aiming for a higher-level position, you'll need to plan accordingly, and find a certification program that accommodates those goals.
Things to consider when choosing Scrum Master Certification training
Here are some of the things that you need to take into account when opting for Scrum Master Certification:
Is the organization credible?
How long has the organization existed?
Are their certifications recognized by common industry authorities?
Are their trainers experienced?
Will their courses actually help you learn?
These and other questions can help you frame your approach to Scrum Master Certification training, and help you connect with a program that prioritizes your short and long-term interests.
Scrum resources you should know about
Here are some of the resources can help during your search for Scrum qualification:
These and other texts can help you frame your approach to ongoing Scrum education, in addition to everything you'll learn in a certification program.
Studying For Scrum
Here are some of the best ways you can study for Scrum:
Practicing for Scrum
Consider the following activities in order to practice for Scrum exams:
Complete practice assessments so that you can familiarize yourself with the content.
Use Scrum in the workplace, as that will be the best form of practice.
Prepare for the Scrum Master Certification exam with QuickStart's 7-day free trial and get on a journey to a rewarding career as a Scrum Master or Scrum Coach.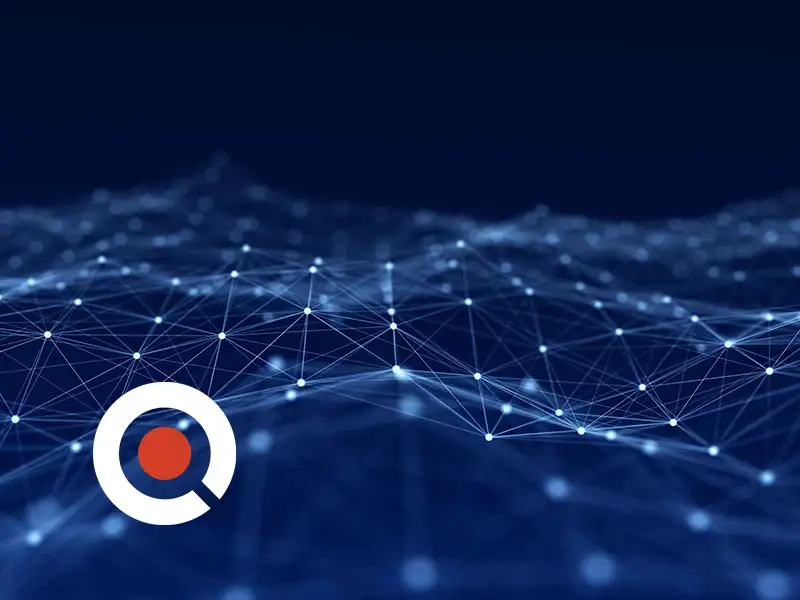 Agile Scrum Master
On Demand
This course will ensure that you gain the exact skills set as discussed before, as well as, it is guaranteed that you gain sufficient understanding of the concepts and skills of the Scrum methodologies and the Agile framework.
Explore Course
Exam tips to help you study
Here are some tips that will help you to ace your Scrum exam:
Make sure you read Scrum guides, as they have questions and strategies that will help you to clarify your concepts;
Continue taking open assessments to drive test scores up;
Join Scrum communities and forums to have discussions that improve your knowledge and your network;
Check out the Evidence-Based Management Guide.
Before practice exams:
Make sure that you have a stable internet connection;
Pick a good time slot so that you can be relaxed while attempting the questions;
Read the questions carefully;
Make sure you take the time to carefully translate tricky wording;
Time yourself while attempting questions;
If you get stuck on a difficult question, leave it and attempt it later on;
Exam Questions and Answers
Here are some questions and their answers that will give you a good idea about the exam format:
1. Scrum Framework doesn't define which of these concepts?
Daily Scrum
Project Manager
Scrum Product Owner
Scrum Master
2. The product backlog is the responsibility of...
Business Analyst
Lead Developer
Product Owner
Project Manager
3. Who is responsible for tracking project impediments?
Developer
Functional Manager
ScrumMaster
Tester
4. When it comes to Scrum Framework, which of these is not a typical artifact?
Burn down chart
Gantt chart
Product Backlog
Sprint Backlog
5. Where are customer requirements stored?
In a database
In a Scrum Product Requirement Specification
In the Product Backlog
In the Sprint Backlog
Enroll in Our Business Productivity Training
QuickStart offers online certification training in Business Productivity including Project Management, Scrum Master, Scrum Product Owner and many other popular courses.
Get Started
6. What is not the part of the agile manifesto?
Individuals and interactions over processes and tools
Working software over comprehensive documentation
Processes over people
Customer collaboration over contract negotiation
7. Which of the following concepts is defined by the Scrum Framework:
Sprint Planning Meeting
Sprint Retrospective Meeting
Sprint Review Meeting
Daily Scrum Meeting
Mid-Sprint Status Review Meeting
8. The waterfall model has the following disadvantage:
The end product must be fully known
Some requirements are implemented to start, which aren't immediately necessary
Each phase is strictly separated
9. Why is a storyboard needed?
Eliminates the need for other reports
Serves as a communication tool.
Helps to allocate tasks
Restricts team task strain
10. How should work be allocated in an Agile environment?
Scrum Master allocates tasks
Tasks are randomly assigned
Tasks are assigned according to skillsets
Complex tasks are allocated directly by Team Leader
What to do after passing the Scrum Master exam
Congratulations on passing your exam! As a next step, consider pursuing advanced Scrum certifications. Advanced Scrum accreditations can help you tackle more complex Scrum challenges and earn a leadership position on your team. They can also help to separate you from other applicants during the Scrum hiring process.
For further guidance on how a Scrum Master certification can help you as a professional, talk to one of our experts today.
Top Courses in Business Productivity